Tracy: Stylist
This is the perfect job for me as I like to express creativity through hair and making people feel great about themselves. As chatting is one of my favourite pastimes, this is a major bonus.
I've been at Constantines Salon since we opened in November 2016. Outside of work I enjoy horse riding and gardening but the thing I love most is spending time with my family, 2 children and friends.
When I was training I couldn't understand why the perm I did didn't go curly. Later I realised it was because I'd used the neutraliser instead of the perm lotion and had to redo it.
My working days are: Tuesday 9am-3pm and Wednesday 9am-3pm
Matthew: Head Colour Specialist/Stylist
I truly believe that your hair appointments should be a journey and its my job to advise you as the professional to how to get to your destination, with beautiful hair every stop on the way.
There are only 2x L'Oreal Colour Specialists in Leighton Buzzard and I'm proud to be one of them. With over 12 years experience within the hairdressing industry, starting at the age of 14. I've always liked to challenge myself and never getting complacent with my work.
My career has taken me to competition work, competing against the very best, into becoming a L'Oreal Colour Specialist qualifying with a 97% Distinction. After qualifying this then led me into becoming an Educator and Product Development Technician for L'Oreal.
"I once had a client ask for 1/18th of an inch off, so I just blow dried her hair and she loved it!"
My working days are: Thursday 12-8pm, Friday 9 – 5.30pm, Saturday 8-1pm or 8-3pm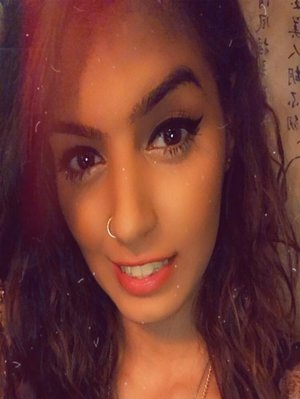 Zarina: Stylist
Not many people can say they love their job but I can! Hairdressing is my passion and I get to experience it with amazing people.
I was extremely lucky to come across a fantastic salon that is Constantines. Look forward to meeting great people.
The best feeling in the world is making people feel good about themselves and what's better than having your hair done? If your not happy, I'm not happy! It's my goal to make sure you leave Constantines Salon with a big smile.

My working days are: Thursday, Friday, Saturday
Nicole : Receptionist
Being the receptionist at Constantines salon is absolutely perfect for me. I get to work with a great team and meet some really interesting people that come through our doors. 
I was very fortunate to be a stay at home Mum for all of my 4 boys over the last 30 plus years but they have all grown up now. With only 2 at home I was left feeling a little redundant after many years of being Mum, Cleaner, Cook, Nurse , etc I knew I wanted to do something for myself that would able me to meet new and interesting people so when the perfect opportunity came my way I jumped at the chance to be part of something new and exciting.
My working days are: Wed, Thurs,Friday
Kacey : Saturday Assistant
I love being part of the team and providing a good service for clients and I have worked at Constantines as the salon assistant since January 2018. 
I am currently studying Hair & Beauty at GCSE and want to build a career within the industry.
I really enjoy curling, plaiting, putting people's hair up and generally building my skill base. I am looking forward to doing more with hair in the future.
My working days are: Saturday 8-1pm
Finnoula
I have been a trained Bio Sculpture Nail Technician for over 8years and continue to use and love the product along side many glitter companies such as Essence Glitter & Magpie. 
I co own Constantines Salon with my Husband and I have 1 young son. I have been a qualified Beautician for 14years, but at Constantines Salon specialise in Nails. 
My working days are: Friday 9-3pm and Saturday 8-3pm
Husband and Wife – Julien and Finnoula Constantine. Together we oversee the vision for Constantines Salon to provide the memorable experiences for our Clients & Team.